Support for Education in Communications
The Delaware County Press Club offers financial assistance to students in higher education who are majoring in the many fields of communications at colleges and universities in the Greater Delaware County area.
These awards are funded by proceeds from Club events. All Press Club awards are made through the recipient institution's financial aid department, based on certain criteria.
Through the recipients of these annual scholarship grants, the legacy of these individuals lives on as students pursue careers in the fields of writing and communications.
Fully Endowed Scholarships
Four fully endowed scholarships, named for well respected Press Club pioneer members, ensure the Club's support in perpetuity through disbursement of financial awards from fund earnings. All endowed scholarhsips and annual awards are made through the individual institutions as part of a financial aid package. Communications students who apply for financial aid are considered for our awards.
Penn State University, Brandywine Campus
Media, Pennsylvania
The Robert Finucane Memorial Scholarship
First of the Club's endowed awards, this scholarship honors the
longtime Delaware County Daily Times columnist and journalist
Bob Finucane.
The Edward Berman Memorial Scholarship
The award honors Ed Berman, former publisher of the Town Talk
newspapers.
Temple University School of Media and Communications
Philadelphia, Pennsylvania
The Jack and Florence Steck Scholarship
Created to honor one of Philadelphia's most beloved broadcast
journalist pioneers and his wife.
Delaware County Community College
Media, Pennsylvania
The Charles Crist Scholarship
Named for Charlie Crist, well known Delaware County public relations
executive.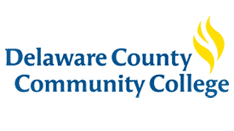 Additional Annual Scholarships
In addition to its endowed scholarships, the Press Club sponsors an annual financial award that rotates annually among those local colleges and universities which offer Communications studies majors and where permanent endowments from the Club do not exist.
Cabrini College
Cheyney University
Eastern University
Neumann University
Villanova University
Widener University
For information about applying for scholarships or adding an endowed scholarship to your communications program, please contact:
Marianne Kirby Rhodes
MKR Communications